Charlie Sheen Roll
Shrimp tempura snow crab, & asparagus inside, topped with super white tuna, pepper tuna, avocado, roasted garlic, cilantro, scallion, spicy ponzu, & spicy mayo.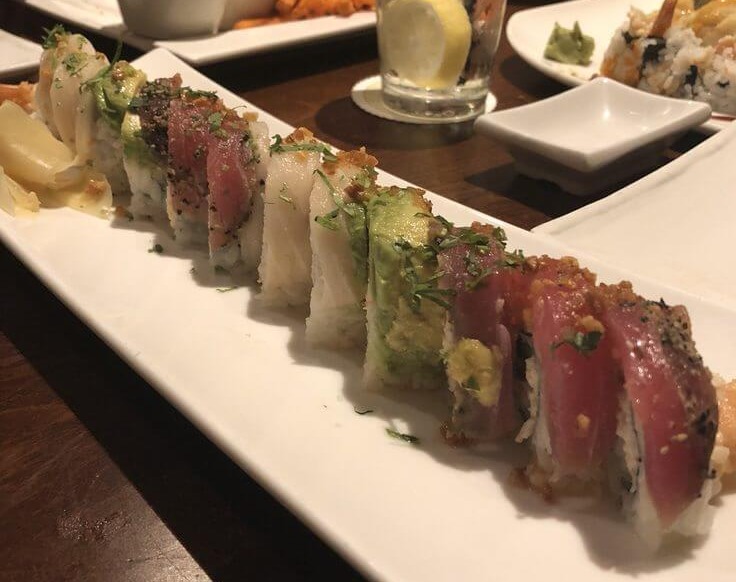 click to enlarge
NOTE EXTRA CHARGES MAY BE INCURRED FOR ADDITIONS IN THIS SECTION
Order online for takeout: Charlie Sheen Roll from Sushi Hana - Richmond. Serving the best Japanese in Richmond, TX.